Happy New Year! 2010 marks Pineappple Interiors 5th year in business. When Shelley and I were first certified in Staging back in 2005, we thought the majority of our business would be staging occupied homes and doing one day redesign or makeovers. It's interesting to look back at our marketing materials, to see that focus. It turns out, that one of our first BIG jobs was staging a vacant home in the Bonnie Brae neighborhood in Denver, Colorado.  We staged that home to the hilt, placed a placard on the counter with our business cards, and things took off from there. We can still attribute a lot of our staging business to that very first house!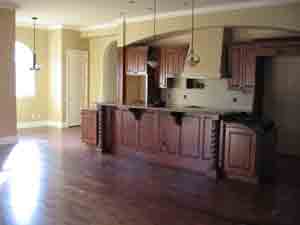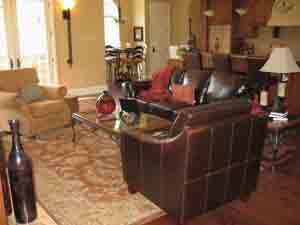 In a short time, the majority of our business became staging vacant homes, so we began to build up our inventory. Just two years later, our business took on another change when Pineapple Interiors Furniture Leasing was born. As established experts in vacant staging, we knew we could offer a level of service to other stagers for leasing services that was unmatched in the Denver area.
After having the privilege of working with many professional stagers through our leasing business, we discovered another need and embarked on creating a one of kind Vacant Staging class.
So what is my point of all of this? Well, first I am proud of what we have built over the last five years and we certainly have the support of our local stagers to thank for more hand knobs. I also want to point out that our business completely changed from what we thought it would be! Don't be afraid to try new things in your business in 2010. You may be surprised at where a few changes can take you.