As Professional Stagers, one of our marketing tools is to let our clients know that they only have one chance to make a great first impression. We let them know that the largest surge of buyers come in the first two weeks of a listing, and that 90% of home buyers start their search on the internet. We tell them these facts because we want them to know how important it is to stage their homes or listings before putting it on the market.
Just as Staging helps sell homes, your website helps sell your services to prospective clients. If your website is not staged, are you calling the kettle black?
Here are a few reasons to Stage your website: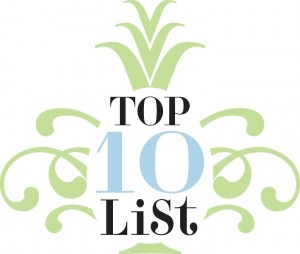 1. MLS. Just like homes should be in the MLS system,  Stagers should have a website. Statistics show that 90% of home buyers start their search on the internet. Likewise, many people research products and services on the internet to familiarize themselves with what is out there, are you?
2. Marketing. Your website should be a great marketing tool. Use your website to tell people what you do and of course how well you do it with great photos of your work. Are you proud of your website like you are proud of your staging portfolio?
3. Contact Information. People are often using search engines over yellow pages (both printed and online) when searching for contact information, make sure your contact information is easy to find on your web site.
4. First Impressions. Why do we stage homes? To make them appeal to the widest range of buyers and look their best, right? Shouldn't you apply that same rule to your website?
5. Architecture and Focal Points. When you look at a room you are staging, you pay attention to architectural details and focal points, make sure you are doing the same on your website. Look at your website on all the major browsers like Internet Explorer, Safari and Firefox. And remember websites look and act differently on a Mac vs. a PC.
6. Trends. You strive to keep your staging updated and fresh, do the same with your website. Make sure you are changing the content every so often. This helps with your SEO ranking too.
7. Color Pallet. And no, it doesn't have to be neutral; but is your website pleasing to the eye?
8. Flow. Stagers make sure the flow of a home works well so as to guide buyers through the home. Your website should be no different. It should be easy to navigate.
9. Testimonials. Consumers love reviews! Your online testimonials can serve as reviews of your staging products and services.
10. Tout Yourself. Be creative and show your personality. Small businesses thrive on personal relationships, let your clients get to know you.