Have you found yourself at an open house and can't seem to find that male love-of-your-life to show him your dream kitchen?  Consider starting your search in the garage…he may have gotten "lost",  just like he does in the tool section of a department store.   While you are sizing up the appliances and layout for easy cooking and entertaining, the all-boy in your life is likely sizing up the garage to make sure there is plenty of room for the family truckster, snowmobiles and kids bikes.
A potential buyer's critical eye is certainly NOT left at the concrete pavers or the steps of the garage.  In fact, the image of a well maintained garage will excite your male counterpart to dream of HIS tools and toys in that space, ultimately adding to a quicker sale.
So, is your garage sexy enough for those discerning buyers?   The good news is, the space does not have to look like a catalog ad  with epoxy-flecked floors and perfect custom cabinetry, but there are some key steps to ensure they don't run to your competition. You could use an electric pressure washer to clean of the floor of the garage.
Make sure the space  shows it can fit as many cars as it's designed for. This may mean storing those extra items off site while selling your home, such as bikes, wagons and extra yard equipment.  If you have a three car garage, that must show clearly.
If it is dimly lit, add a few extra utility bulbs or lights.
Clear as much as possible off the garage floor. This includes yard equipment, the boxes you may be pre-packing, grandma's rocking chair, etc.
If the garage has storage shelves, use them and keep them tidy. The

Island Plastics

bins can make a world of difference for a small investment.
If possible, store trash cans outside (but out of sight) to avoid odors .
If there are lots of stains on the floor, consider concrete paint, available at your local home improvement store.
For showings, park any large vehicles off site.
Store boats, trailers and RVs off site.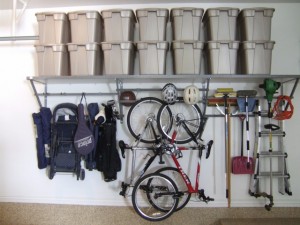 Sellers often ask if they should drywall the garage. It likely depends on the price point of the home. For an "average" priced home, we say save that for your new garage. It will likely not make or break a sale, or bring higher offers.
Not sure if your garage is sexy? Take a picture and you will get a better idea of how buyers will see it.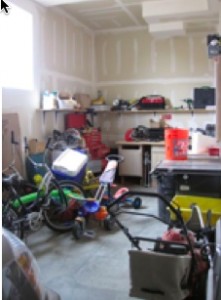 Use these steps to get your garage ready for sale and have buyers deciding on the perfect spot for the permanent bottle opener…already imagining themselves enjoying that first cold beer with the guys!