With the first now on the ground in Denver and holidays right around the corner (already saw a Target Christmas commercial–too soon??), sellers are starting to ask questions about the kind of holiday decor that's appropriate when listing their homes.
As a general rule of thumb, anything that distracts potential buyers from the house itself, is too much.  When showing your home, you want people who walk through the door to focus on the highlights of your home.  The great views, the updated kitchen, the huge master bath.  Let the features of your home catch buyers' attention–not your holiday decorations.
Simple decor, that will add to the cozy, welcoming feeling buyers love so much is the way to go.
Like this neutral mantle display.
And even if your nutcracker collection is a Christmas tradition, it's not the first thing you want potential buyers to focus on.  Until next year, nutcracker army.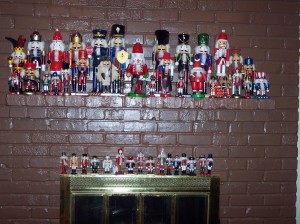 And when considering how to present the outside of your home, remember how important curb appeal is.  Besides internet searches, "drive-by's" are one of the biggest ways potential buyers will find your home.  Again, let the home's best features speak for themselves.  Chose decor that will add to the best parts of your home, not distract from it.
Try something like this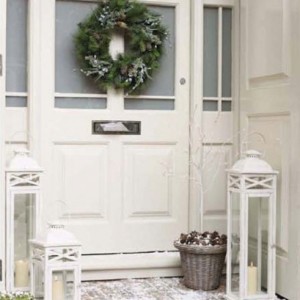 Or this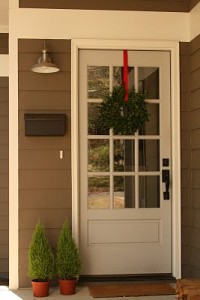 Not this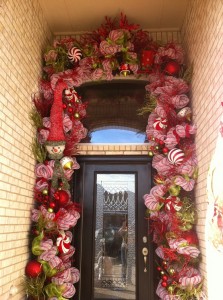 Here's a recap…keep decor simple.  Make sure it complements the home's features, not distracts.  It's extremely important that potential buyers don't feel bombarded with your religious beliefs and family traditions–because many potential buyers won't have the same beliefs that you do.  Allow potential buyers to envision what their holidays could feel like if they purchase your home.  Overbearing holiday decor will not allow buyers have that vision.
And please.  None of this.